events
on the rebuildingsociety.com blog
16th Feb, 2018
This week is full of FinTech North news! We are very excited to announce that FinTech North has entered into a partnership agreement with Innovate Finance. The idea behind the collaboration is to support FinTech cooperation and innovation on both a regional and a national basis, throughout 2018 and beyond.
Innovate Finance is an independent membership association that represents the UK's global FinTech community. The non-profit was founded in 2014 and continuously works towards promoting and advancing the country's leading position in the financial services sector. They do this by offering support to the next generation of technology-led financial service innovators.
The reciprocal affiliation between FinTech North and Innovate Finance will see both parties participate in events organised by the other. Members of Innovate Finance will speak at each of the three FinTech North conferences this year. As recently reported, they will take place in Leeds on 26th April, in Manchester on 22nd May and in Liverpool on 12th June. The company will also assist in promoting the events through promotional marketing activity.
FinTech North, meanwhile, will participate in the Innovate Finance Global Summit, which will take place on the 19th-20th March, during UK FinTech Week. They will also promote the event across their network in the north of the country. Delegates registering via FinTech North can benefit from a discounted registration fee for the event, which will attract speakers and delegates from across the world.
"Innovate Finance is an organisation that is synonymous with the UK's FinTech economy and has been doing fantastic work in this field for many years, playing a key role in establishing London as a global FinTech hub.
FinTech North is proud to be partnering with Innovate Finance to help grow and encourage collaborative FinTech efforts on a regional basis, as part of the continued and increasingly accelerated evolution of the UK's FinTech economy outside London."
Julian Wells, Director, FinTech North
Find out more about attending the Innovate Finance Global Summit 2018 here.
---
09th Jan, 2018
At rebuildingsociety.com, we are excited to announce that our Compliance Manager, Kylie Greeff, has been shortlisted for a Women in Compliance Award. Kylie is one of just five women listed in the Compliance Officer of the Year for Small-Sized Company category.
The Women in Compliance Awards celebrate female professionals in the industry on an international level. Shortlisted candidates hail from countries all over the world; from Poland, Italy, Denmark and Germany, to Argentina, South Africa, Malaysia and India. The Awards intend to highlight outstanding initiatives, individuals and teams who form part of this innovative, ever-evolving industry sector.
Kylie is an integral, leading member of our management team. It is true to say that without her, the company would not exist; and it certainly wouldn't run smoothly on a daily basis.
A key member of rebuildingsociety.com since the company's launch in 2012, Kylie has always been there to take responsibility for the legal, operations and compliance tasks intrinsic to a P2B lending platform. She recently successfully headed up our application to the FCA to become one of the country's first fully-authorised peer-to-business crowdfunding platforms. Since then, rather than resting on her success, she has spearheaded the compliance framework surrounding our new Innovative Finance ISA product launch. Through her compliance oversight and planning, we have been able to successfully introduce a new regulated Innovative Finance ISA product.
"I'm honoured to have been shortlisted for this prestigious award, which has attracted such great talent from around the world. Financial Services can often feel like a very male-dominated profession; it's fantastic that women within compliance and FS are being recognised for their contribution and hard work."
Kylie is a humble individual who would always look to downplay her individual contribution to the success of our firm. We, however, biased as we may be, can't think of a worthier candidate for a Women in Compliance award, and are delighted that Kylie has received recognition for the hard work, dedication and expertise she demonstrates and employs every day. We'll have our fingers crossed on 22nd March!
---
11th Sep, 2017
FinTech North, in partnership with Leeds City Council, is delighted to announce a breakfast seminar and networking event, FinTech North @ Platform, which will take place in Leeds on the morning of Thursday 28th September.
The event will begin at 8:30am with breakfast, and the panel discussion will start half an hour later, scheduled to finish at 11:00am.
The event is part of a series of upcoming events about the financial technology industry that look specifically at northern England and the potential of the Leeds City Region. Discussions will focus on how the north of England can combine groundbreaking academic research with advanced application development to leverage the region's assets. The goal is to benefit both the regional economy and the industry as a whole.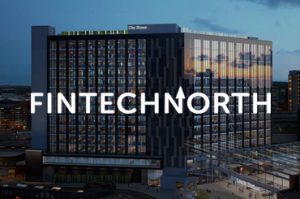 The FinTech North Seminar will be held at Platform, a flagship development by Bruntwood in the heart of Leeds, which includes a Tech Hub that was recently awarded £2 million of funding by Leeds City Council.
We invite all those involved or interested in the FinTech or general finance field to join us, and hear from speakers and panellists, including:
The Tech City representatives will promoting the recently launched FinTech For All competition for FinTech start-ups. More information about FinTech For All can be found here.
FinTech North is a regional event initiative designed to generate collaboration and knowledge share within the Leeds City Region, and to enhance the FinTech reputation within the region and beyond. FinTech North is a collaborative project, conceived and created through the partnership of Whitecap Consulting and White Label Crowdfunding.
Visit the dedicated event page to register to attend, and relive this year's April FinTech North event here.
---