Leeds
on the rebuildingsociety.com blog
24th Nov, 2017
On Friday 8th December, FinTech North will be hosting another event in Leeds city centre. The seminar, scheduled to take place between 8:30am and 11am at Platform, is ideal for financial directors, accountants, independent financial advisors and wealth managers with an interest in the industry.
As with the other recent FinTech North events, December's gathering will commence with a breakfast and networking opener. Keynote speeches covering the initial coin offerings, SME acquisition funding and regulatory changes will be given by Mark Lumley, and our own Daniel Rajkumar and Kylie Greeff respectively.
Mark will be exploring a new alternative to an old standard, while Daniel will be giving delegates insight into some of the new advantages of using alternative finance in SME acquisitions, touching on structural and tax efficiency, among other things. Kylie, meanwhile, will analyse some of the regulatory structures the FCA have in place, and how they affect innovation within the industry.
A panel discussion and question and answer session will follow the keynote speeches, before the event draws to a close at 11am. The team behind the FinTech North initiative are hoping to match and exceed the 60-80 delegates who have attended previous events, and in doing so, continue to facilitate conversation, communication and collaboration within the northern FinTech industry.
Visit the Eventbrite registration page to read more and sign up for the free event.
---
02nd Nov, 2017
On Tuesday, 14th November, the NorthInvest Leeds and Yorkshire FinTech Summit will be taking place at the KPMG offices in Leeds city centre. Daniel Rajkumar will be speaking at the breakfast event, which is scheduled to begin at 8:00am and end at 9:30am.
The summit is designed to bring together industry leaders from the region. Hosted by NorthInvest, in partnership with KPMG and Leeds City Council, the event will focus on creating a mandate for the establishing of a clear plan of action. Presentations, discussion and debates will be the first step in opening dialogue, and attendees will hear from FinTech experts and key players within the industry.
The event is a great opportunity to promote various FinTech opportunities in the region to interested parties, including prospective investors.
"I am very excited to be speaking at another event that focuses on the potential of FinTech in the north. We need to pool resources and create an open dialogue that can lead to collaboration," Daniel explained.
Sign up for a place at the NorthInvest FinTech Summit soon to avoid disappointment!
---
14th Sep, 2017
October will be a busy month for rebuildingsociety. Not only is Founder and Managing Director, Daniel Rajkumar travelling to Lithuania to present at the 6th ECN Crowdfunding Convention; Business Development Manager, Rick Hyland, is also speaking at an industry seminar titled Alternative Sources of Funding – what's best for your business?.
Rick will represent rebuildingsociety.com at the breakfast seminar scheduled to be held on October 17th at the Ward Hadaway Leeds office in Wellington Place. Ward Hadaway, one of the top 100 law firms in the UK, has a strong presence in the north, with offices in Leeds, Manchester and Newcastle.
The seminar, Alternative Sources of Funding – what's best for your business?, will focus on the funding labyrinth that is the modern alternative finance world, analysing the positive and negative aspects of peer-to-peer lending, peer-to-business funding and angel investments.
The event begins with breakfast at 8.30am, followed by presentations from four industry professionals; Rick will be joined by representatives from Business Enterprise Fund, Angel Groups and Assetz Capital. A networking session at 10.00am will draw the event to a close.
To find out more and to sign up for a place at the event, please visit the dedicated event page.
---
11th Sep, 2017
FinTech North, in partnership with Leeds City Council, is delighted to announce a breakfast seminar and networking event, FinTech North @ Platform, which will take place in Leeds on the morning of Thursday 28th September.
The event will begin at 8:30am with breakfast, and the panel discussion will start half an hour later, scheduled to finish at 11:00am.
The event is part of a series of upcoming events about the financial technology industry that look specifically at northern England and the potential of the Leeds City Region. Discussions will focus on how the north of England can combine groundbreaking academic research with advanced application development to leverage the region's assets. The goal is to benefit both the regional economy and the industry as a whole.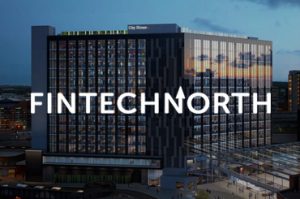 The FinTech North Seminar will be held at Platform, a flagship development by Bruntwood in the heart of Leeds, which includes a Tech Hub that was recently awarded £2 million of funding by Leeds City Council.
We invite all those involved or interested in the FinTech or general finance field to join us, and hear from speakers and panellists, including:
The Tech City representatives will promoting the recently launched FinTech For All competition for FinTech start-ups. More information about FinTech For All can be found here.
FinTech North is a regional event initiative designed to generate collaboration and knowledge share within the Leeds City Region, and to enhance the FinTech reputation within the region and beyond. FinTech North is a collaborative project, conceived and created through the partnership of Whitecap Consulting and White Label Crowdfunding.
Visit the dedicated event page to register to attend, and relive this year's April FinTech North event here.
---