29th Sep, 2017
Grimsby, York, Manchester, Glasgow and Dundee; these are some of the home towns of businesses that rebuildingsociety lenders have helped fund in the last month. Since the beginning of September 2017, rebuildingsociety.com has raised over £230,000, 90% of which has been for northern businesses, positioning rebuildingsociety.com as one of the biggest supporters of northern British SMEs.
(more…)
---
27th Sep, 2017
rebuildingsociety.com founder and Managing Director, Daniel Rajkumar, will speak at next month's 6th ECN Crowdfunding Convention in Lithuania. The event, which will focus on New Technologies for Accessing Finance, is scheduled to take place at the Sapiegos Tech Park in Vilnius on the 19th and 20th October.
Daniel will talk about launching a P2P lending platform on a budget, citing his experience when he founded rebuildingsociety.com. He will be explaining some of the challenges a business can face, commenting on technical considerations and advising on how to devise and implement marketing strategies while on a budget. "I'm very much looking forward to the event, it will be my first trip to Lithuania and I'm always keen to connect with my ECN friends and find out about their successes and challenges," Daniel commented. "Conventions like this are a great way of speaking to other industry players, hearing from experts and meeting likeminded professionals," he continued.
The European Crowdfunding Network was founded in 2011 with the aim of creating a professional network that would work towards promoting adequate transparency, regulation and governance. Incorporated as an international not-for-profit organisation in 2013, the network facilitates a combined voice in policy discussion and public opinion building.
Find out more about the event on the official ECN Crowdfunding Convention website.
---
14th Sep, 2017
October will be a busy month for rebuildingsociety. Not only is Founder and Managing Director, Daniel Rajkumar travelling to Lithuania to present at the 6th ECN Crowdfunding Convention; Business Development Manager, Rick Hyland, is also speaking at an industry seminar titled Alternative Sources of Funding – what's best for your business?.
Rick will represent rebuildingsociety.com at the breakfast seminar scheduled to be held on October 17th at the Ward Hadaway Leeds office in Wellington Place. Ward Hadaway, one of the top 100 law firms in the UK, has a strong presence in the north, with offices in Leeds, Manchester and Newcastle.
The seminar, Alternative Sources of Funding – what's best for your business?, will focus on the funding labyrinth that is the modern alternative finance world, analysing the positive and negative aspects of peer-to-peer lending, peer-to-business funding and angel investments.
The event begins with breakfast at 8.30am, followed by presentations from four industry professionals; Rick will be joined by representatives from Business Enterprise Fund, Angel Groups and Assetz Capital. A networking session at 10.00am will draw the event to a close.
To find out more and to sign up for a place at the event, please visit the dedicated event page.
---
11th Sep, 2017
FinTech North, in partnership with Leeds City Council, is delighted to announce a breakfast seminar and networking event, FinTech North @ Platform, which will take place in Leeds on the morning of Thursday 28th September.
The event will begin at 8:30am with breakfast, and the panel discussion will start half an hour later, scheduled to finish at 11:00am.
The event is part of a series of upcoming events about the financial technology industry that look specifically at northern England and the potential of the Leeds City Region. Discussions will focus on how the north of England can combine groundbreaking academic research with advanced application development to leverage the region's assets. The goal is to benefit both the regional economy and the industry as a whole.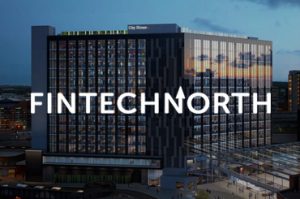 The FinTech North Seminar will be held at Platform, a flagship development by Bruntwood in the heart of Leeds, which includes a Tech Hub that was recently awarded £2 million of funding by Leeds City Council.
We invite all those involved or interested in the FinTech or general finance field to join us, and hear from speakers and panellists, including:
The Tech City representatives will promoting the recently launched FinTech For All competition for FinTech start-ups. More information about FinTech For All can be found here.
FinTech North is a regional event initiative designed to generate collaboration and knowledge share within the Leeds City Region, and to enhance the FinTech reputation within the region and beyond. FinTech North is a collaborative project, conceived and created through the partnership of Whitecap Consulting and White Label Crowdfunding.
Visit the dedicated event page to register to attend, and relive this year's April FinTech North event here.
---
01st Sep, 2017
Here at rebuildingsociety.com, we've been working hard to bring you a range of good quality borrowing applications for you to consider.
We are constantly reviewing and improving our processes to ensure that we both maintain and improve the variety of lending opportunities we can present to you.
We have recently changed the way our application process works, and this blog post is intended to notify lenders of our most recent change, along with how the change will affect the listing information presented for your consideration.
(more…)
---