FinTech North, in partnership with Leeds City Council, is delighted to announce a breakfast seminar and networking event, FinTech North @ Platform, which will take place in Leeds on the morning of Thursday 28th September.
The event will begin at 8:30am with breakfast, and the panel discussion will start half an hour later, scheduled to finish at 11:00am.
The event is part of a series of upcoming events about the financial technology industry that look specifically at northern England and the potential of the Leeds City Region. Discussions will focus on how the north of England can combine groundbreaking academic research with advanced application development to leverage the region's assets. The goal is to benefit both the regional economy and the industry as a whole.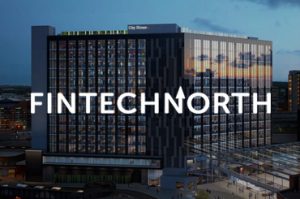 The FinTech North Seminar will be held at Platform, a flagship development by Bruntwood in the heart of Leeds, which includes a Tech Hub that was recently awarded £2 million of funding by Leeds City Council.
We invite all those involved or interested in the FinTech or general finance field to join us, and hear from speakers and panellists, including:
The Tech City representatives will promoting the recently launched FinTech For All competition for FinTech start-ups. More information about FinTech For All can be found here.
FinTech North is a regional event initiative designed to generate collaboration and knowledge share within the Leeds City Region, and to enhance the FinTech reputation within the region and beyond. FinTech North is a collaborative project, conceived and created through the partnership of Whitecap Consulting and White Label Crowdfunding.
Visit the dedicated event page to register to attend, and relive this year's April FinTech North event here.