FinTech North
on the rebuildingsociety.com blog
16th Feb, 2018
This week is full of FinTech North news! We are very excited to announce that FinTech North has entered into a partnership agreement with Innovate Finance. The idea behind the collaboration is to support FinTech cooperation and innovation on both a regional and a national basis, throughout 2018 and beyond.
Innovate Finance is an independent membership association that represents the UK's global FinTech community. The non-profit was founded in 2014 and continuously works towards promoting and advancing the country's leading position in the financial services sector. They do this by offering support to the next generation of technology-led financial service innovators.
The reciprocal affiliation between FinTech North and Innovate Finance will see both parties participate in events organised by the other. Members of Innovate Finance will speak at each of the three FinTech North conferences this year. As recently reported, they will take place in Leeds on 26th April, in Manchester on 22nd May and in Liverpool on 12th June. The company will also assist in promoting the events through promotional marketing activity.
FinTech North, meanwhile, will participate in the Innovate Finance Global Summit, which will take place on the 19th-20th March, during UK FinTech Week. They will also promote the event across their network in the north of the country. Delegates registering via FinTech North can benefit from a discounted registration fee for the event, which will attract speakers and delegates from across the world.
"Innovate Finance is an organisation that is synonymous with the UK's FinTech economy and has been doing fantastic work in this field for many years, playing a key role in establishing London as a global FinTech hub.
FinTech North is proud to be partnering with Innovate Finance to help grow and encourage collaborative FinTech efforts on a regional basis, as part of the continued and increasingly accelerated evolution of the UK's FinTech economy outside London."
Julian Wells, Director, FinTech North
Find out more about attending the Innovate Finance Global Summit 2018 here.
---
15th Feb, 2018
Earlier this year, we announced that, following a period of consistent growth, the FinTech North initiative would be expanding.
We will now be hosting conferences in the cities of Liverpool and Manchester, in addition to the already established annual conference and monthly seminars held in Leeds. Previous speakers and participants have included members of the FCA and the Open Data Institute, as well as experts in blockchain, open banking and financial technology research, to name just a few.
It is with great excitement that we share the news that registration is now open for each of the three showcase conferences:
Leeds on 26th April at aql, as part Leeds Digital Festival
Manchester on 22nd May at Whitworth Art Gallery, in partnership with the University of Manchester
Liverpool on 12th June at ACC, as part of the International Business Festival
With each conference, we aim to attract over 200 delegates. The events will incorporate networking opportunities, keynote speeches, pitches and Q&A sessions into an informative, interactive day. More information can be found on the FinTech North website.
Relive last year's Leeds event watching the video below, and then sign up for your closest event! Check back here for more FinTech North news and announcements, coming soon.
---
31st Jan, 2018
FinTech North are excited to share announcements for next month's Women in FinTech (North) seminar. The upcoming breakfast seminar will take place on Friday 23rd February in collaboration with Leeds City Council, and will be held at Leeds Beckett University.
The FinTech North events are for anyone interested in the region's Financial Services and FinTech ecosystem. This event in particular will be championing diversity in the northern FinTech sector.
Participants and panellists will discuss broader gender balance issues in the sector, consider how FinTech and other financial services firms have sought to improve diversity within their organisations, and analyse the benefits of doing so. Participants will also examine the HMT Women in Finance Charter, its role as a catalyst for change and why FinTech firms should consider signing the Charter.
Speakers and panellists confirmed to date include:
– Laura Bailey, Founder, Qadre & Spokesperson, British Blockchain Association (Chair)
– Sara Parker, Director, Alban Parker & North Invest
– Georgina Mitchell, Non-Executive Director, rebuildingsociety.com
– Sarah Tulip, Chief Operations Officer, aql
– Jay Sheth, Head of Diversity, Virgin Money
– Zandra Moore, CEO, Panintelligence
– Chris Sier, FinTech Envoy to the Northern Powerhouse, visiting professor of Financial Technology at University of Leeds.
This seminar will begin with a networking breakfast at 8.30am, and is expected to finish at 11.00am.
Sign up for a spot here.
---
15th Jan, 2018
On Friday, 12th January, over 110 people attended the inaugural 2018 FinTech North breakfast seminar hosted by the Open Data Institute (ODI).
Julian Wells, Director of Whitecap Consulting, chaired the event. He gave guests a warm welcome, before offering a brief overview and history of the FinTech North initiative, and then introducing Paul Connell, the Founder and Head of Innovation at the ODI.
Paul Connell gave an overview of the ODI, explaining how the Leeds business and technology ecosystem has been a great environment for the establishment. The ODI published a concise overview of the UK's brand new Open Banking rules on their blog here.
Friday's event saw the introduction of a new element of the event: pitching sessions. This initiative gives five or six companies the opportunity to pitch their innovative Financial Services ideas to the panel and audience. Forming the panel on Friday were: Stuart Clarke, Founder of Leeds Digital Festival, Julian Graham-Rack, CEO of Curo, Will Schaffer, Entrepreneurship Coach at NorthInvest, and  Richard Carter, Managing Director at Equiniti Credit Services.
The Pitches
Each pitch participant was given 10 minutes to explain their proposition, and then five minutes to answer questions posed by the panel and the audience.
Pitch 1 – First Direct (Bud)
Bud offers a banking app and website that allows users to use all their financial apps in one place; whether these correspond to traditional banks, FinTech companies or other financial services. The company has its roots in Harrogate but is based in London, having participated in the FCA's regulatory sandbox.
"People naturally look to banks to manage their finances. The reason they leave to challenger banks is for that added customer experience. So with Bud, we've tried to create a modern, engaging experience within the security of First Direct, which we think provides something of real value." Sam Oakley, Bud
Pitch 2 – IceFire 
Ove Kreison, Head of R&D at IceFire, came all the way from Estonia to speak at Friday's event. The company was recently represented in the north of England at November's DIT Northern Powerhouse Nordic-Baltic FinTech Mission. They hope to continue to develop relationships with UK finance and technology providers.
Ove explained to interested audience and panel members how IceFire is making the most of the progressive digital society in Estonia. The company provides various solutions that are designed to help banks and other organisations offer improved digital services to their clients. The company, whose clients include Skype, offer solutions that include an online lending platform a banking platform and KYC/authentication technology.
"We are the company that makes money move in finance provider systems" – IceFire
Pitch 3 – Investly
Siim Maivel, CEO of invoice finance marketplace Investly, a company founded in Estonia and now operating in the UK, explained how the company connects SMEs with hedge funds and other portfolio providers. Investors compete on the Investly platform, providing a better deal on finance to SMEs. Investly can set up accounts within hours, a vast improvement of the standard period of up to three weeks, and processes most invoice finances in under two hours. The main sectors featured are construction, manufacturing and logistics.
Investly provides a white label plug in solution for finance providers that helps them engage with business customers, providing value adding services through efficient and easy invoice finance. Siim commented that Leeds provides a strong regional flagship centre for connecting with SMEs, going through financial providers. He and the team hope to continue to establish relationships in the north of England, and will potentially return to FinTech North events in the future.
Pitch 4 – investUP
investUp is an aggregator for peer-to-peer investors which currently partners with 15 different platforms. The team are currently planning the extension of this offering, to be an investment management platform that allows users to invest across different cybercurrencies.
Managing Director, Daniel Rajkumar, explained how this idea is designed to offer services to those who want to be part of the P2P and cryptocurrency sectors, but who do not want to pay for professional advice from intermediaries. The offering would respond to a demand for a platform that can use advanced technology to manage investments; investUp allows users to set their robo-lending settings in a way that suits their investment appetite.
investUp Operations Manager Kieron Greeff then went on to give an overview of the exponential growth of the cryptocurrency market, detailing the company's plans to simplify the complex nature of investing in such currencies.
InvestUp is currently raising funding to develop its proposition and is interested in hearing from potential investors.
Pitch 5 – LociPay
Kurtis Wright gave the fifth and final pitch of the morning. He is the founder of early-stage startup, LociPay, a company that will provide a smart payments and Point-of-Sale system for local independent SMEs. LociPay helps businesses via various services, providing a platform that showcases the retailers' brand and offering; managing payments; offering engagement and loyalty reward programs; and offering lower transaction costs. LociPay also helps consumers by rounding up their transactions to the nearest pound, helping them to save, as well as providing data-driven budgeting support.
The Panel
A short panel discussion followed the pitches, and drew the event to a close. One of the key topics covered in the talks was the need for growth support in the north, to help both create and develop FinTech businesses. This was in addition to discussions regarding the necessity of open dialogue and communication in showcasing the region's FinTech initiatives and capabilities, with the intention of creating more collaboration.
The topic of investment was also on the panel's lips. NorthInvest's Will Shaffer invited attendees to contact him to discuss funding requirements, while Equiniti Credit Services Managing Director, Richard Carter, commented: "FinTechs shouldn't have to go down to London to get investment and mentorship, we need to grow that function in the Leeds City Region." Julian Graham-Rack from Curo encouraged people who discuss open banking opportunities with him.
Stuart Clarke, founder of Leeds Digital Festival, extolled the virtues of events such as FinTech North, explaining how the city stands to benefit, and informed attendees that this year's festival will take place between the 19 – 27th April. The FinTech North Leeds conference will be held on the 26th April.
Julian Wells brought the event to a close, taking the opportunity to thank the ODI for hosting and all those who participated for taking part. He confirmed that the next FinTech North seminar, to be dedicated to the topic of Women in FinTech (North), will be held on the 23rd February. You can sign up for a spot here, already.
---
04th Jan, 2018
Last month, we announced that the FinTech North Friday events would continue in 2018, and that the inaugural event of the year will take place in Leeds next Friday, the 12th January.
The morning seminar, hosted by the Open Data Institute, will begin with a networking breakfast, that will be followed by pitching sessions and a panel discussion.
We are very pleased to announce that CURO and Equiniti Credit Services are sponsoring the seminar. CURO Transatlantic is part of CURO. The Leeds-based online loan provider has over 20 years of experience and is regulated by the FCA. Equiniti Credit Services aims to transform the credit landscape, servicing a diverse range of lending portfolios.
We are also excited to confirm the first three speakers for our FinTech pitching session. This new element of the event gives between four and six companies the chance to pitch presentations of their propositions to the attendees.
The five companies confirmed to pitch at next week's event are:
–  First Direct (Bud) – a new white label banking platform working on the principles of open banking.
–  Investly – a pan-European invoice finance provider for SMEs.
–  InvestUp – a robo-investing platform that enables P2P investors to manage their portfolio across multiple platforms.
–  LociPay – a Sheffield based peer-to-peer payments and loyalty reward platform.
–  IceFire – an Estonian consulting firm specialising in FinTech.
Following the pitches, a panel discussion will take place. Participating in this are:
–  Stuart Clarke, Leeds Digital Festival
–  Richard Carter, MD, Equiniti Credit Services
–  Julian Graham-Rack, CEO, Curo
–  William Schaffer, Investor Relations Manager & Entrepreneur Coach, NorthInvest
Book a place now before spots fill up!
---
20th Dec, 2017
It is with great excitement that we announce that following the success of this year's events, the FinTech North seminars will continue in 2018. The first event of the year will take place on Friday 12th January.
The seminar, in conjunction with Leeds City Council, will be hosted by the Open Data Institute in Leeds. A networking breakfast, beginning at 8:30am, will open the occasion, to be followed by pitching sessions. This will give four or five financial services businesses and FinTech entrepreneurs the opportunity to present their propositions to the delegates. The event is scheduled to end at 11:00am.
If you're interested in pitching at the January seminar, please send us an email at support@rebuildingsociety.com.
If you would like to attend, sign up for a spot.
We look forward to seeing you next year!
---
11th Dec, 2017
The third and final FinTech Friday event of 2017 was held on 8th December at Platform in Leeds, sponsored by Leeds City Council. This month's event, which focused on FinTech innovation, was well attended, by regular attendees and newcomers alike.
Breakfast and networking kicked off the event, to be followed by the keynote speeches. First up was Philip Pawson, of Alchemy. Philip spoke about innovations concerning the Innovative Finance ISA (IFISA), including the potential tax benefits for business directors who currently financially support their business through director loans. You can read more about the rebuildingsociety.com IFISA here.
Following Philip was Mark Lumley, Partner at Shulmans Solicitors, who spoke about cryptocurrencies and Initial Coin Offerings (ICOs), under the title "ICO the new IPO?". Given the current news, media attention and growing public awareness of cryptocurrencies, there was a lot of interest in Mark's presentation.
A show of hands reflected a relatively inexperienced audience; only four or five people in the room had traded any cryptocurrency. Mark strongly advised the audience to set aside some time of the own to learn about it further, stating his belief that "in 10 years' time the majority of the world's currencies will be cryptocurrencies of one form or another."
Next to address the audience was our founder and Managing Director, Daniel Rajkumar. Daniel spoke about SME acquisitions, looking at how more business acquisitions need to be supported through vendor participation and how they can be facilitated and better structured through peer-to-business lending platforms. He also spoke about his experience of acquiring SMEs and some of the challenges he has encountered during the process.
Kylie Greeff, our Legal and Compliance Manager, then spoke about "Balancing Innovation and Regulation in FinTech." After highlighting the size of the FinTech industry, Kylie emphasised the importance of effective collaboration between the industry and the regulator. She commented that this would allow for those involved to better develop an environment of strong financial services innovations, supported by regulation.
Kylie went on to explain that the UK regulator, the Financial Conduct Authority (FCA), are seen as a global leader in fostering innovation in financial services. "We're very fortunate in the UK to have a regulator that is not only supportive of innovation but also actively encourages it." Talking about her experience of working in FinTech firms such as rebuildingsociety.com and White Label Crowdfunding during a period of significant innovation and regulatory involvement, Kylie said: "If there is ever a time to say it's exciting to work in compliance, it has to be now."
After the keynote speeches, the audience was invited to ask questions of the panel. Mark's address on ICOs was clearly still fresh in the minds of the audience, and the majority of the questions focused on cryptocurrencies, how they are valued and what alternative benefits cryptocurrencies and block chain could have on society as a whole.
The next FinTech North event will be held on the 12th January 2018 at the Open Data Institute in Leeds. Keep an eye on the rebuildingsociety blog for more information, coming soon!
---
24th Nov, 2017
On Friday 8th December, FinTech North will be hosting another event in Leeds city centre. The seminar, scheduled to take place between 8:30am and 11am at Platform, is ideal for financial directors, accountants, independent financial advisors and wealth managers with an interest in the industry.
As with the other recent FinTech North events, December's gathering will commence with a breakfast and networking opener. Keynote speeches covering the initial coin offerings, SME acquisition funding and regulatory changes will be given by Mark Lumley, and our own Daniel Rajkumar and Kylie Greeff respectively.
Mark will be exploring a new alternative to an old standard, while Daniel will be giving delegates insight into some of the new advantages of using alternative finance in SME acquisitions, touching on structural and tax efficiency, among other things. Kylie, meanwhile, will analyse some of the regulatory structures the FCA have in place, and how they affect innovation within the industry.
A panel discussion and question and answer session will follow the keynote speeches, before the event draws to a close at 11am. The team behind the FinTech North initiative are hoping to match and exceed the 60-80 delegates who have attended previous events, and in doing so, continue to facilitate conversation, communication and collaboration within the northern FinTech industry.
Visit the Eventbrite registration page to read more and sign up for the free event.
---
11th Sep, 2017
FinTech North, in partnership with Leeds City Council, is delighted to announce a breakfast seminar and networking event, FinTech North @ Platform, which will take place in Leeds on the morning of Thursday 28th September.
The event will begin at 8:30am with breakfast, and the panel discussion will start half an hour later, scheduled to finish at 11:00am.
The event is part of a series of upcoming events about the financial technology industry that look specifically at northern England and the potential of the Leeds City Region. Discussions will focus on how the north of England can combine groundbreaking academic research with advanced application development to leverage the region's assets. The goal is to benefit both the regional economy and the industry as a whole.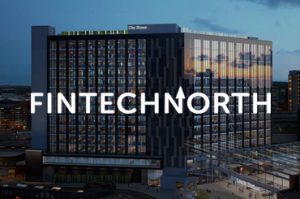 The FinTech North Seminar will be held at Platform, a flagship development by Bruntwood in the heart of Leeds, which includes a Tech Hub that was recently awarded £2 million of funding by Leeds City Council.
We invite all those involved or interested in the FinTech or general finance field to join us, and hear from speakers and panellists, including:
The Tech City representatives will promoting the recently launched FinTech For All competition for FinTech start-ups. More information about FinTech For All can be found here.
FinTech North is a regional event initiative designed to generate collaboration and knowledge share within the Leeds City Region, and to enhance the FinTech reputation within the region and beyond. FinTech North is a collaborative project, conceived and created through the partnership of Whitecap Consulting and White Label Crowdfunding.
Visit the dedicated event page to register to attend, and relive this year's April FinTech North event here.
---